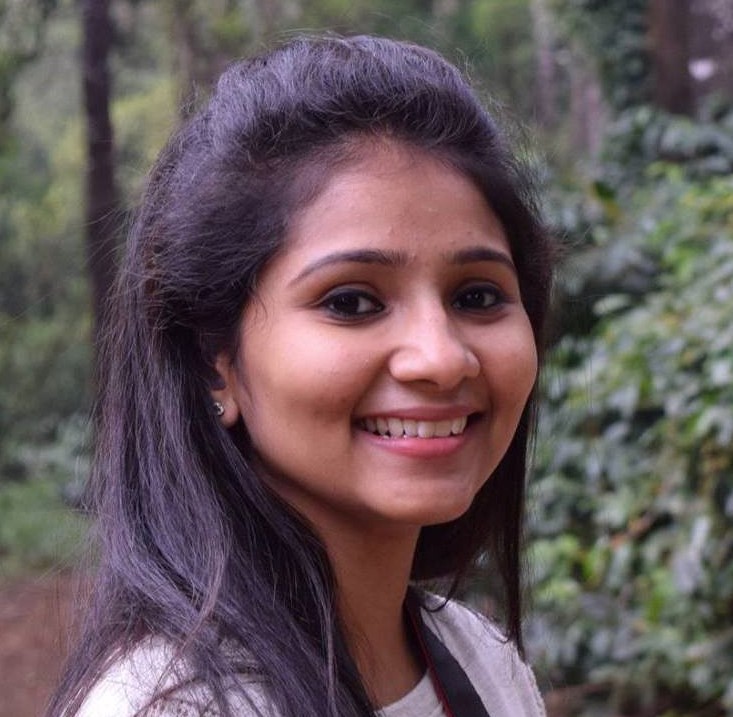 Dear Parents,
I am Megha Kyal and I am 27 years old. When I was asked to write a small piece by Madhumita Aunty and Shambhu Uncle for the SAHAS website, I felt privileged to share my story with you. As new parents of a deaf child, you will have a lot of anxiety and questions running through your mind. I want to share my story with you in the hope that your journey of parenting your child becomes a fulfilling one!
I have a profound sensory neural hearing impairment of 105 decibels since birth. My parents came to know around three months after I was born, when I didn't respond to their voices or even failed to respond to the crashing noise of the utensils falling down in the kitchen one day when I was sleeping. My parents got suspicious and visited an audiologist at the All India Institute of Medical Sciences, New Delhi.
The ENT doctor there told my parents directly that "Your daughter is deaf and dumb. She will have to go to a special school where they talk in sign language." My parents were devastated and heart-broken.
For a long time my parents struggled in the darkness, not knowing where to go or what to do. Finally my father came to know of an organisation called SAHAS in Durgapur and from then onwards it was hope, happiness and strength that blossomed.
My parents started teaching me to talk. They left no stone unturned to give me the gift of language and speech. My mother used to take me to the park, to the terrace, to make me aware of the sounds of the birds, the animals and the vehicles. I also remember sitting on the kitchen slab and waiting for the whistle of the pressure cooker. When I used to hear the sound I would burst into laughter. This is how I began to be introduced to the wonderful world of sounds.
My father always used to tell me that there is nothing to be embarrassed about my disability, and both my parents gave me a lot of freedom to pursue my dreams. I studied at the National Institute of Fashion Technology in Hyderabad and then went to National Institute of Design, Ahmedabad for my masters in textile design. My journey at NID was a big change for me. I started seeing the true existence of possibilities inspite of my imperfections. During my time at NID I also got an opportunity to participate in an exchange programme in Lucerne, Switzerland.
Currently I am working at a company called Kashmir Loom in Delhi. I enjoy beautiful moments during my work with Kashmiri weavers who make pashmina products. I travel to Srinagar twice a month as part of my job. The founders of the company have supported me immensely and love me unconditionally. They always teach me: "No matter what people think of you, just be proud of yourself and be open-minded. Nothing in this world is perfect."
I would like to say one thing to all parents of deaf children. Think of your child as a precious diamond, and don't be scared to give them freedom to explore and experience the world on their own terms. They will make you proud one day, I promise. Everything is possible only with love and acceptance.
With love
Megha Kyal